Podcasts
Green Mic | Season 1, Episode 3
🔋 What's the key to ensuring EV charging stations are up and running?
⚡ How can EV technology create an even playing field?
🚗 Why is a diverse workforce so critical to the future of EV infrastructure?
Find out in the latest episode of Green Mic!
Getting EV charging stations and people back to work
Edison Energy's Meghan Weinman, Managing Director of Transportation Electrification, and Simon Horton, EV Infrastructure Lead, are joined by Los Angeles-based EV technology company ChargerHelp!'s Kameale Terry, Co-Founder & CEO, and Jaime Duyck, Chief Revenue Officer, to discuss the keys to scaling and maintaining EV infrastructure, developing a skilled and diverse workforce, and creating energy justice.
---
About Meghan Weinman:
Meghan leads the Transportation Electrification (TE) practice at Edison Energy. She oversees the team that provides advisory services to clients as they consider electric vehicles (EVs) and charging for their fleets and business operations. The TE advisory team works with clients in areas such as electric vehicle fleet assessments, business cases and total-cost-of-ownership, implementation strategy, EV charging installation, energy management, and rate analysis. Prior to joining Edison Energy, Meghan was leading electric utility product development for EV products and services, deploying equitable programs across customer segments. Meghan holds an MBA from the Kellogg School of Management at Northwestern University, a BS in Civil Engineering from Rensselaer Polytechnic Institute, and MS in Environmental Engineering from University of Texas at Austin.
About Simon Horton:

Recognized as an EV industry pioneer having led the design and construction of over 400 EV projects, Simon is the subject matter expert in electric vehicle fleet site planning, design and construction including infrastructure deployment at medium and heavy-duty projects for vehicle types such as service fleet, middle & last mile, transit, drayage and cargo handling equipment. Extensive utility interconnection design and construction experience including more than 8 years spearheading the assessment, design and construction of utility-led electric vehicle infrastructure programs, interconnection of distributed energy resources, and microgrid development. Light duty EV infrastructure experience with a focus on equitable access for multi-family and publicly accessible passenger car charging. Simon has extensive construction design, permitting and implementation experience in both the public and private sectors drawn from his 13 years in the distribution design and engineering department of a major electric utility and nearly 7 years in the private developer sector. He holds a B.A. in Project Management and Marketing from Cal State University, San Bernardino.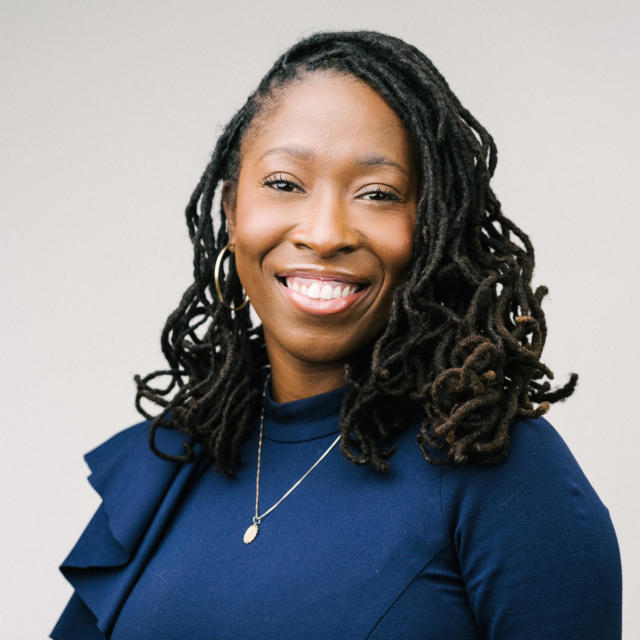 About Kameale Terry:
Kameale is the Co-Founder and CEO of ChargerHelp, Inc. an app that enables on-demand repair of electric vehicle charging stations. As the former Director of Programs at EV Connect, an electric vehicle charge station network provider, Kameale structured and led teams to execute electric vehicle infrastructure projects and programs in the United States, Australia, and Canada for commercial and government entities. Her most notable projects include the Electrify America – Phase One Program, the Southern California Edison Charge Ready Pilot, and the New York Power Authority portfolio.
Prior to this role Kameale created, hired, and oversaw the Customer Experience Department at EV Connect, by partnering with the Southbay Workforce Investment Board to employ candidates from the local community. As a South Central Los Angeles native, Kameale believes that an equitable green economy can be achieved through impactful workforce development and realignment.
About Jaime Duyck:
As Chief Revenue Officer at ChargerHelp, Jaime takes a very strategic and creative approach to business development that ultimately increases revenues & profits while continuously adding value to customers. Jaime and her team have successfully deployed O&M services across the U.S. that meet mass-EV adoption uptime needs head-on.
Jaime's been impactful as a growth strategist in the EV industry since 2015. As Director of Sales at EV Connect, she's contributed to over $12M in EVSE developments equaling over 4000 installed EV charging stations. Since then, Jaime has provided consulting services to various EVSE OEM's and Network Providers and has an affinity for developing strong, long lasting business relationships built on trust and execution.
---
🎙️ Subscribe to Green Mic – Don't miss out on any new episodes.