February 16, 2022
Unpacking the Infrastructure Bill's 5 Key Climate Investments
By Shannon Weigel, Head of Policy
In November, Congress passed the $1.2 trillion bipartisan Infrastructure Investment and Jobs Act, a once-in-a-generation investment in the nation's core infrastructure priorities including roads and bridges, the electric grid, water systems, and broadband. The Act calls for major climate investments, including funds for grid reliability and resiliency, key technologies like carbon capture, hydrogen, direct air capture, and energy efficiency, and a national network of electric vehicle (EV) charging infrastructure.
---
Energy Infrastructure Data Collection (Section 40412)
What it is: The Energy Information Administration (EIA) is directed to establish an online database that tracks the operations of the bulk power system. Within a year, the EIA must expand the dashboard to include hourly data from all U.S. electricity balancing authorities, including to the extent possible, the estimated marginal greenhouse gas emissions by MWh of electricity generated within the balancing authority.
What it means: Access to standardized and granular electricity and emissions data could help corporate buyers develop their renewable procurement strategies around emissionality to maximize greatest decarbonization impact from their actions.
National Electric Vehicle (EV) Formula Program (Division J)
What it is: $5 billion is dedicated to strategically building out a national network of vehicle charging, made available under the new National Electric Vehicle Infrastructure (NEVI) Formula Program.
What it means: The program will provide nearly $5 billion over five years to help states create a network of EV charging stations along designated Alternative Fuel Corridors, particularly along the Interstate Highway System. The total amount available to states in Fiscal Year 2022 under the NEVI Formula Program is $615 million. States must submit an EV Infrastructure Deployment Plan before they can access these funds. A second, competitive grant program designed to further increase EV charging access in locations throughout the country, including in rural and underserved communities, will be announced later this year.
Grants for Charging and Fueling Infrastructure (Section 11401)
What it is: The Department of Transportation, in coordination with the Department of Energy, will roll out a $2.5 billion competitive grant program through 2026 for publicly accessible EV charging infrastructure. Grants will be offered up to $15 million, prioritizing infrastructure in rural areas and low-to-moderate income communities.
What it means: Additional state and local funding for public charging infrastructure build-out will attract and expedite adoption of EVs by corporate buyers by addressing concerns of range anxiety.
Energy Efficiency & Conservation Block Grants (Section 40552)
What it is: $550 million will be provided to states, cities, and local governments to support energy efficiency, renewable energy, and zero-emission transportation projects. 68% of funds will be set aside for grant awards to cities and counties, 28% awarded to communities through the state energy offices and 2% awarded to Indian tribes. The first funding opportunity is anticipated Fall 2022.
What it means: State and local governments have greater flexibility to administer new program types, such as incentive programs to reduce emissions in commercial buildings.
Smart Grid Investment Matching Grant Program (Section 40107)
What it is: $3 billion in matching grants to fund the costs of utilities' smart grid investments to improve the flexibility of the grid and minimize blackouts during extreme weather events. The grants will be awarded via a competitive solicitation issued by the Department of Energy that is anticipated to open by the end of 2022.
What it means: Enhanced technology to enable grid flexibility and upgraded distribution systems will help fully integrate commercial & industrial distributed energy resources (DERs), giving these DERs (rooftop solar, behind-the-meter battery storage, microgrids, etc.) access to additional revenue streams beyond fixed payments or reduce up front capital requirements. This will further unlock services DERs can offer the grid during times of need.
---
Learn more about how the infrastructure package will advance the clean energy transition in our recent interview with Shannon Weigel.
Your Sustainability Playbook is Here: Disclosure to Decarbonization
Download our in-depth guide to setting and achieving your sustainability goals.
Read More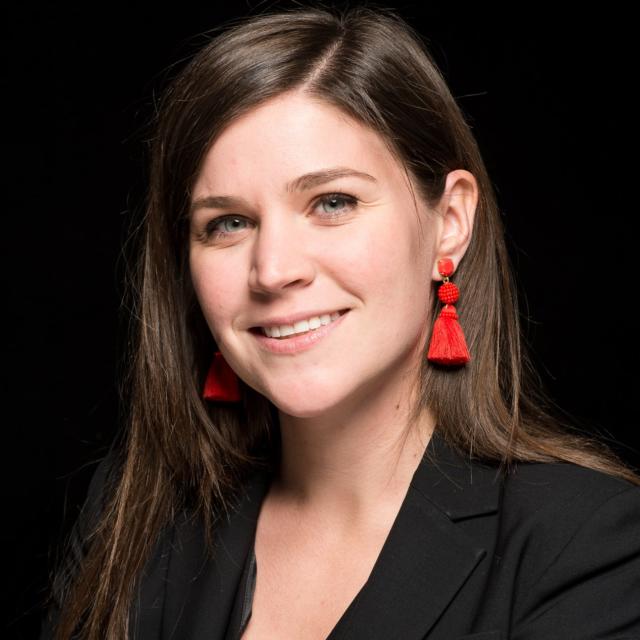 Shannon Holzer
Head of Policy
As Head of Policy, I track regulatory, legislative and administrative proceedings in North America and use this information to help our clients make better energy procurement decisions.
Prior to joining Edison Energy, I led state and federal policy initiatives as Director of Policy at SoCore Energy, a Chicago-headquartered commercial and community solar developer. I also worked as a political organizer for Clean Energy Illinois, a political action committee formed to support pro-clean energy candidates. I also worked with the Environmental Law and Policy Center and Natural Resources Defense Council. I am currently a Board Member of the Illinois Solar Energy Association and formerly a Board Member of the Illinois Environmental Council Young Professionals.
Educational Background
B.S. in Biology and Environmental Studies – George Washington University