November 12, 2019
Mexico's New Clean Energy Certificates (CELs) Decree and Why it Matters
By: Gerardo Marquez, Energy Manager (Mexico)
On October 28, 2019 the Energy Secretariat published a Decree to modify the criteria to recognize Clean Energy Certificates (Certificados de Energías Limpias or CELs). By this Decree, the government radically altered the rules governing the CELs market by allowing older-clean generation assets to issue certificates to meet its requirements.
There are many reasons to consider that this Decree fails to meet the Paris Agreement signed by Mexico and represents a threat to the private industry participating in the market:
The Federal Electricity Commission (Comisión Federal de Electricidad or CFE) no longer needs to develop or anchor clean energy projects, as their current generation mix already contains an important amount of Clean generation assets (as seen in Table 1), mostly hydro generation;
 Table 11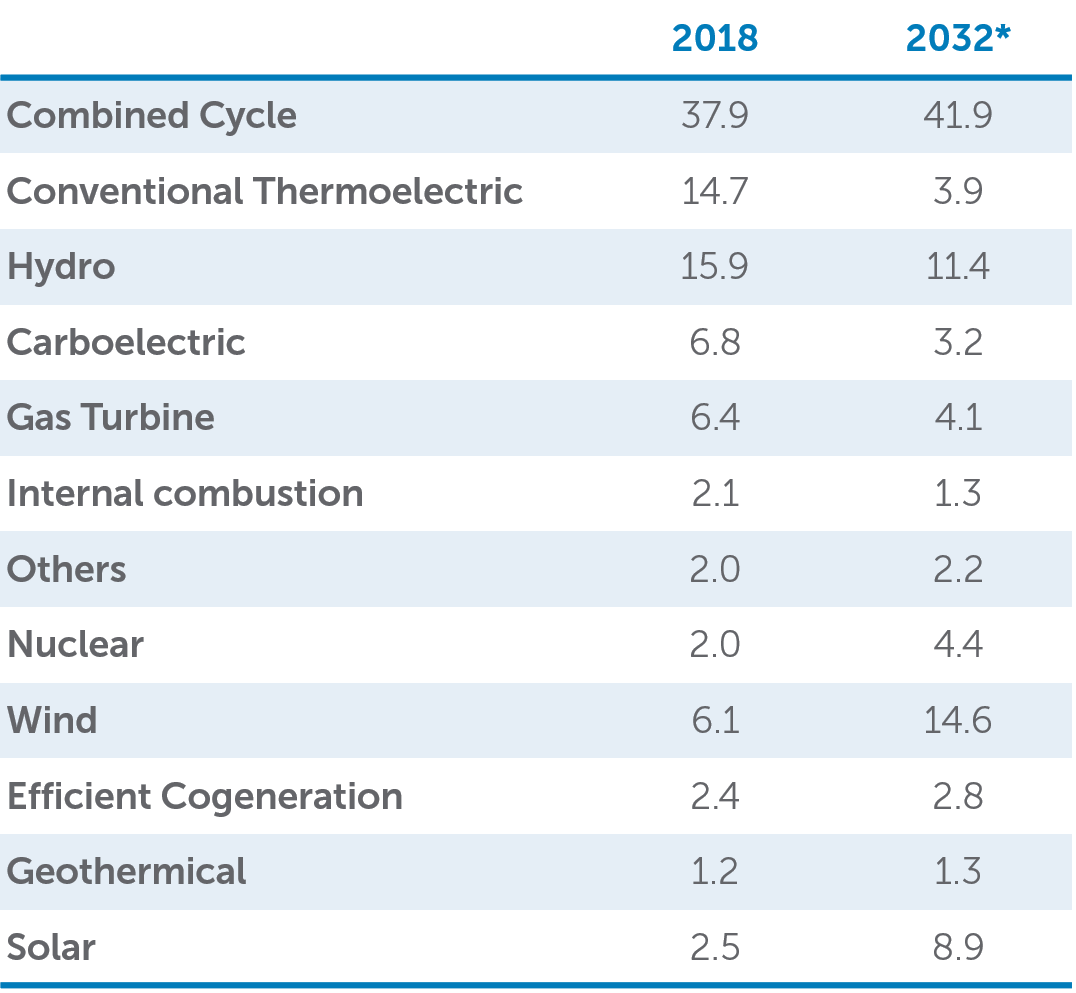 The value of CELs became uncertain for CFE has not yet declared if they will be selling all the surplus CEL certificates. The decree increased instantly the offer of CELs by 5.5 times. There was already an estimated 12 million CELs issued at this time, but now there is a potential of 69 million. If they were matched against all the load centers' needs, there would be already enough certificates to fulfill the demand up to 2024 (as seen in Table 2). The market price for CEL's, before the decree, was between 15 and 25 dollars at the spot market, and as low as 5 dollars per certificate in a long-term commitment;
Table 2: CELs requirements and clean energy installed in Mexico2
CFE now may have a competitive advantage against the private generators as they will not require to buy CELs, though that does not guarantee they will be more competitive (as CFE's assets comprehend a generation portfolio with an estimated average life of 29 years or more). This apparently was the main driver for the government, to avoid the cost of all the CELs that CFE Basic Supplier would have required.
Mexico drifts away from its commitment to reach a 35% of renewable energy by 2024 as stated on the Paris Agreement and the General Law of Climate Change. Moreover, considering the cancellation of the last tender and, possibly, future tenders.
This Decree was highly criticized by many associations of clean energy generators and by the Business Coordinating Chamber (Consejo Coordinador Empresarial or CCE), warning that this change could means a loss of 9 billion dollars in investments in Mexico. We have yet to see if the Decree will be challenged in Courts and the full effect of this measure in the sector.
We will continue updating our clients with Mexico electric consumption and supply contracts as more details develop. Please feel free to contact us here if you have any questions. 
---
This was a forecast from before the Decree was published.  Source: Energy Secretariat, Electric Sector Prospectives 2018-2032.
Note: the increase in overall Clean Energy sources consumption was considering former rules and the Long Term Tenders of Energy already cancelled by the Energy Authorities. Source: Energy Secretariat, Electric Sector Prospectives 2018-2032.