September 29, 2022
Amid the ongoing energy crisis in Europe, corporates seeking to decarbonize are moving beyond "vanilla" strategies
By Elana Knopp, Senior Content Writer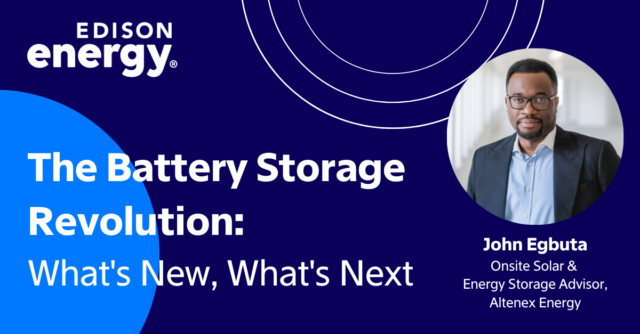 We recently sat down with Altenex Energy's John Egbuta, Onsite Solar & Energy Storage Advisor, to discuss the European renewables landscape against the backdrop of an energy crisis, geopolitical unrest, and growing corporate demand.
---
Europe's energy landscape is ripe for renewable energy growth, particularly onsite solutions like solar paired with battery storage, according to John Egbuta, an Onsite Solar & Energy Storage Advisor at global energy advisory firm Altenex Energy, based in Utrecht, the Netherlands.
Egbuta says client interest in onsite solar has ramped significantly over the last several months due to the war in Ukraine.
"As a result of the pressures we are facing in Europe due to the conflict in Ukraine, we now have an appetite from various clients and entities to continue to increase their access to renewables," Egbuta said. "They want to diversify their decarbonization pathways beyond the "vanilla" type of strategy involving Environmental Attribute Certificates by investing in onsite renewables either via direct leasing or ownership or, in many cases, the onsite PPA option. We are increasing our efforts and capabilities to meet the growing demand for onsite solar and battery energy storage because it's the new path that most companies are now going to pursue in order to express a visible commitment to powering their sites with renewable energy."
---
Check out the first installment of our Battery Storage Series, featuring insights from Kyle Manahan, Edison's Senior Manager of Energy Storage.
Learn more about Edison's Distributed Energy & Storage Solutions.
Download our Energy Storage Datasheet.
Read More